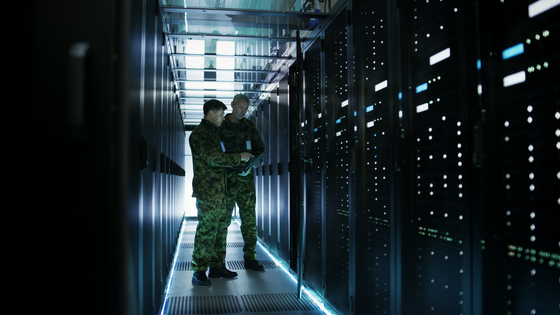 Data collection and dissemination tool could be key to national security
Welcome to Thomas Insights – every day we post the latest news and analysis to keep our readers up to date with what's happening in the industry. Sign up here to get the day's top stories straight to your inbox.
The Africa Data Science Center, a data collection and dissemination program used by the US military, could provide a method for understanding large amounts of information critical to national security.
The center makes it easier for military intelligence analysts who typically track data by going through paper reports and generating spreadsheets. The program began as a pilot project in 2018, selecting reports containing information that intelligence soldiers would analyze.
According to Colonel Mark Denton, the program can consolidate a few thousand reports in seconds. Denton, who serves as commander of the 207th Military Intelligence Brigade, explained the system at a meeting hosted by the Association of the United States Army (AUSA). Using a map of Africa that visualized "conflict events," Denton explained how the system locates the necessary data through natural language programming and machine learning tools and stores the information in a report.
The process provides the information in a language that a human can understand instead of a computer programming language. The data center also reduces irrelevant reports and provides more context to commanders with charts, maps and graphs. During the pilot, the tool eliminated 70-90% of irrelevant reports returned by searches.
Denton added that efforts to expand the system beyond US Africa Command initiatives are underway. The goal is for the system to link all Army intelligence across regions.
Image Credit: Gorodenkoff / Shutterstock.com
Leverage IoT to make the supply chain work better [Q&A]
Next story »
More Engineering & Design