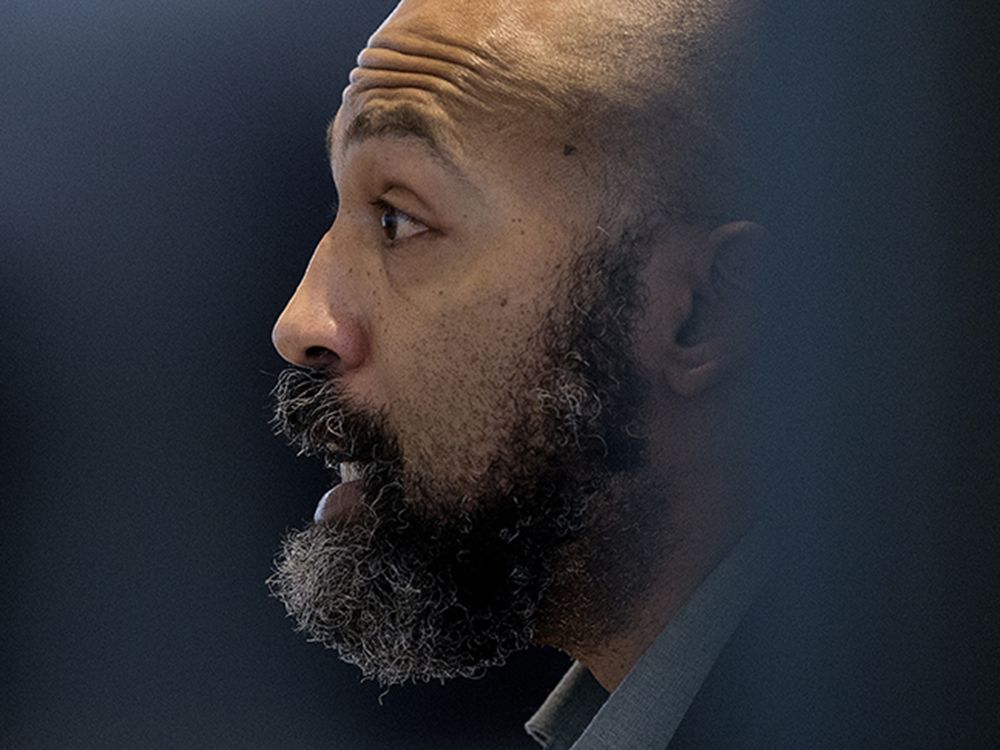 NDP pushes for race-based data collection in Alberta
Content of the article
A private member's bill proposed by the NDP would require all Alberta government departments to collect race-based data and report on key equity metrics.
Content of the article
Bill 204 The Anti-Racism Act, introduced by NDP health critic David Shepherd in the Legislature on Thursday, would also create a new anti-racism office and commissioner to analyze data and spot inequalities. in policies, programs and services.
"Systemic racism is often caused by policies, practices and procedures that appear neutral on paper, but in practice they disadvantage racialized groups and are often perpetuated by a failure to identify and monitor racial disparities so that 'Real change can be mapped and implemented,' Shepherd said before tabling the bill.
Currently, Alberta does not collect race-based data, but Shepherd said having the data will help all departments provide better results for racialized Albertans.
Content of the article
"We all need to work collectively to make Alberta a place where everyone can succeed and we need the information available to build that road to success," he said.
This is not the first time the UCP government has been pushed to collect race-based data.
Last June, a long-awaited report from the Alberta Anti-Racism Advisory Council (AARAC) included several data-related recommendations, including calls to track interactions with the criminal justice system such as police stops and arrests. police, education and health outcomes, salaries within the Alberta civil service, and housing.
"Anti-racism work is complex, systemic and multifaceted and requires access to data that demonstrates progress and results achieved," the report says.
Content of the article
"Systematic data collection and analysis reinforces and confirms lived experiences of racism to better inform decisions made and actions taken to address racism."
In a statement on Thursday, Roy Dallmann, press secretary to Labor Minister Kaycee Madu, said the government was committed to tackling racism.
"To ensure that all community voices are heard, both cultural and geographic, we are developing robust methods to collect, store and use data appropriately," he said.
"We will have more to say about the government's response to the AARAC recommendations in the near future."
In late 2020, Chief Medical Officer Dr. Deena Hinshaw said the health department was collecting race-based data regarding COVID-19.
Content of the article
Alberta Health did not respond to questions from Postmedia requesting an update.
At the NDP news conference, Bukola Salami, an associate professor in the University of Alberta's faculty of nursing whose research focuses on health and immigration policy, said data from other places in Canada show that black people have lower academic achievement, are more likely to be arrested and incarcerated, and have a higher prevalence of COVID-19.
Alberta needs its own data, she said, "first, to uncover the inequities that exist; second, to identify the factors that contribute to these inequalities; youthird, to identify what can be done to address these inequalities; and fourth, to identify the interventions and policies that can best address health and social inequities and how different populations respond to these interventions.
Content of the article
Private members' bills, especially those introduced by the opposition, rarely become law. Now that Bill 204 has been tabled, it will go to a committee which will have eight sitting days to consider what is proposed and decide whether to recommend the bill for second reading.
When asked during Question Period on Thursday whether they would support debate on the bill in the Legislative Assembly, Madu and Health Minister Jason Copping avoided answering the question directly.
Madu said the NDP had not worked to address racism when in power and pointed to UCP government decisions, including the 2020 carding ban. Copping said his department was working with the indigenous peoples to fight racism.