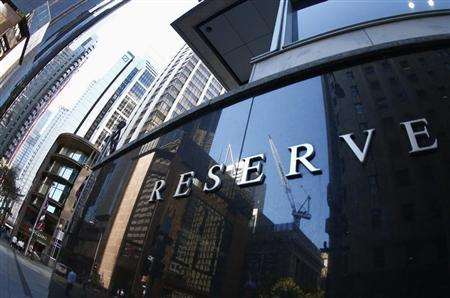 RBA seeks to firm up technology services and data analytics – Finance – Strategy
The Reserve Bank of Australia announced plans to make its technology services more resilient and make better use of the data it holds in its latest business plan.
The central bank released its latest strategic plan on Wednesday, saying that "part of its strategic focus areas will be building the resilience of technology services" and "harnessing the power of data." [pdf]
The report notes that maintaining "key system resilience" is an area of ​​strategic focus, as the RBA "seeks to avoid system downtime caused by unforeseen events."
"This will be achieved by minimizing security vulnerabilities to protect against cyberattacks, improving compliance and awareness of security threats and controls, improving the stability of the Bank's systems and reducing the complexity of the environment. technology of the Bank," the report states.
The RBA intends to "maintain technology systems patched for security vulnerabilities", "increase automation of core technology delivery processes", invest in technology talent and adopt cloud services "if applicable".
The bank also highlighted "the maturity of data governance and management" as key elements for better use of this data.
It also mentioned that a refresh of its mission-critical platforms and data storage and analytics tools will take place alongside the migration of data from legacy systems "and consolidate mission-critical platforms with modern tools." .
"Additional major changes could be in the offing if new forms of digital currency, such as CBDC and stablecoins, are adopted.
"During the period of this business plan, we will work with payment system participants on policy issues relating to legacy and emerging payment methods."
The RBA added that it will work with the Treasury to implement regulatory reforms to the payments system, continue to "realize the potential of NPP" alongside transparency in international payments and support the use of cash while the check system ends.
He also said he intends to conduct "research with external partners on CBDC use cases. [central bank digital currencies] and assess the CBDC's issuance case.
Some research is already underway, with the RBA partnering with the Digital Finance Cooperative Research Center (DFCRC) in early August.
The DFCRC was officially launched this week, with Financial Services Minister and Deputy Treasurer Stephen Jones calling it "a focal point in the way trade is conducted".